A huge christmassy welcome to you. By now I hope you are beginning to turn your baking gaze on all things festive and are looking for some inspiration to help you on your way. Are you the sort of baker that bakes the same recipes each year, using your traditions to mark the passage of the festive season or do you look to bake along with the christmas trends? Then try these mincemeat recipes1
I'm a little of both. I find my traditional bakes reassuring and homely, especially because I know that I will not make them again until the same time next year but the children really do enjoy following along with what's on social media and making videos for Tik Tok or Instagram Reels. I must admit I've joined in with the baking fun too!
Recently I have become a little obsessed with mincemeat. I have not made my own, I know Recipes Made Easy has a delicious Homemade Mincemeat recipe, as does Foodie Quine with her Boozy Gin Mincemeat but I have fallen in love with the simple notion that adding mincemeat into cakes, muffins, brownies, slices and puddings can inject an artic lorry load of christmas effortlessly at the dollop of a tbsp. Christmas Boom.
To that end I thought I would gather together the best mincemeat recipes (not mince pies) that I could find, so that we could all enjoy the ease and deliciousness that this festive fruity stuff can bring to an oven near you. Let those christmas flavours and juicy sultanas pimp your favourite sweet treats effortlessly.
Cakes
My own Mincemeat Loaf Cake had me at melted butter. It's damply full of festive spices and a cinch to make in a loaf tin. A real cut and come again everyday festive bake. It's a family keeper.
From The Larder has another simple bake with this Mincemeat and Almond Cake a whole load of almond deliciousness in there riding alongside the warmly spiced mincemeat. A great flavour combo.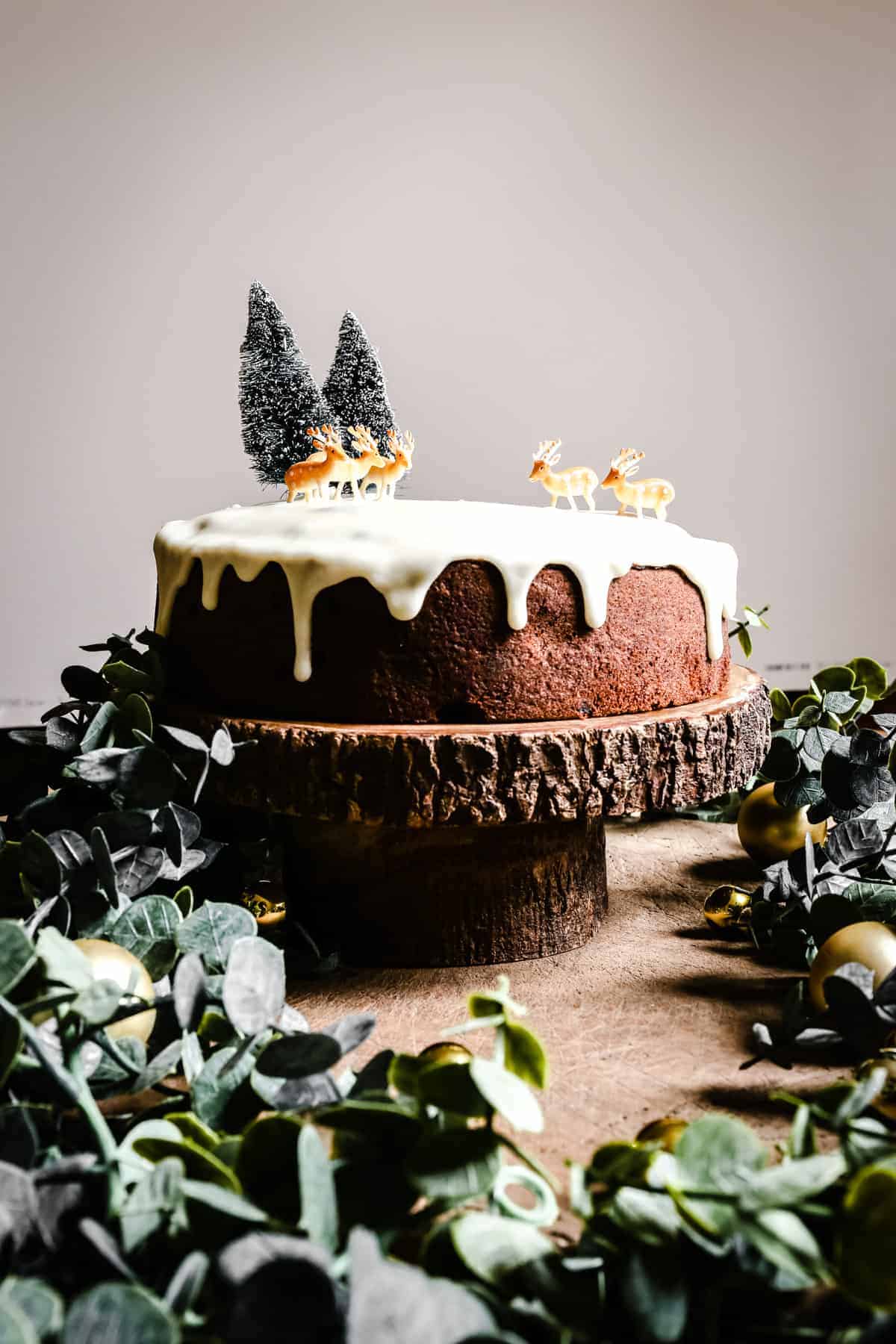 We have a beautiful show stopper of a cake here with this Mince Pie Christmas Bundt Cake from Sew White. Filled with mince pie filling and spices it's a great Christmas bake and a perfect lighter alternative to more a traditional christmas fruit cake.
Another show stopper cake, Mince Pie Cake from The Baking Explorer is sure to get the children squealing. It's made up of three layers of spiced sponge, a luxurious brandy infused buttercream, mince pie filling and mini mince pies on top! I adore her recipes they always make me smile.
She also has these very cute but boozy Mince Pie Cupcakes with Brandy Buttercream. Luxury mincemeat laced with brandy and port is in the centre of a spiced sponge which is topped with a brandy buttercream. Woooah!
Moving on to some simpler bakes is this Apple and Mincemeat Streusel Muffins recipe from Farmersgirl Kitchen. Made with cupboard ingredients they are still full of wonderful Christmas flavours and a great choice for a delicious christmassy breakfast.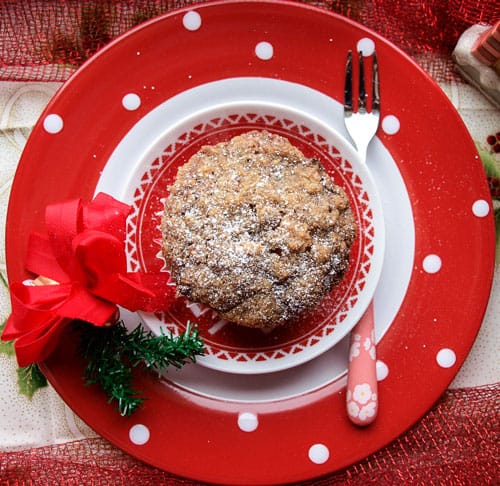 I love the sound of these Christmas Scones from Charlotte's Lively Kitchen. A festive twist on a classic afternoon tea treat with scones made with a good old splosh of brandy, mincemeat and marzipan. Add whipped cream and a little more mincemeat for an epic festive experience.
Buns and Croissants
I love a bun and the idea of them being made all sticky with mincemeat made me want to get baking as soon as the school run was over. Can you just imagine what your kitchen would smell like?
Tin and Thyme start the ball rolling with these wonderful sounding Mincemeat Buns Flavoured With Aromatic Cardamom. An enriched slightly sweet dough flavoured with cardamom which is then rolled up with a mincemeat filling and sliced to form individual buns before baking.
Donna Dundas has these gorgeous Mincemeat Chelsea Buns. With added Marzipan they are sweet, sticky and filled with festive fruity flavour. A perfect alternative to mince pies if you fancy something a little different.
Here is a vegan alternative from The Veg Space. Marzipan & Mincemeat Chelsea Buns. Still sticky and delicious but dairy free.
I just had to include this genius festive recipe from Fab Food 4 All. Cheat's Stollen Croissants for when time is tight and there is still lots to do. She uses pre bought croissant dough to cut out hours of prep but still deliver an amazing baked pastry. A great recipe to have up your woolly baking sleeve.
Bars, Slices and Brownies.
I have been meaning to bake something like this for ever. This Mincemeat Streusel Slice from Tales From A Kitchen Shed looks and sounds as crumbly and buttery as it gets. A delicious buttery shortbread traybake with a mincemeat filling & a crumbly almond streusel topping.
Curlys Cooking has a frangipane version. Cat says, "Mince Pies but without all the fiddly pastry! These Frangipane Mince Pie Slices have all the flavours you'd associate with mince pies but in a tray bake instead of an individual little pie."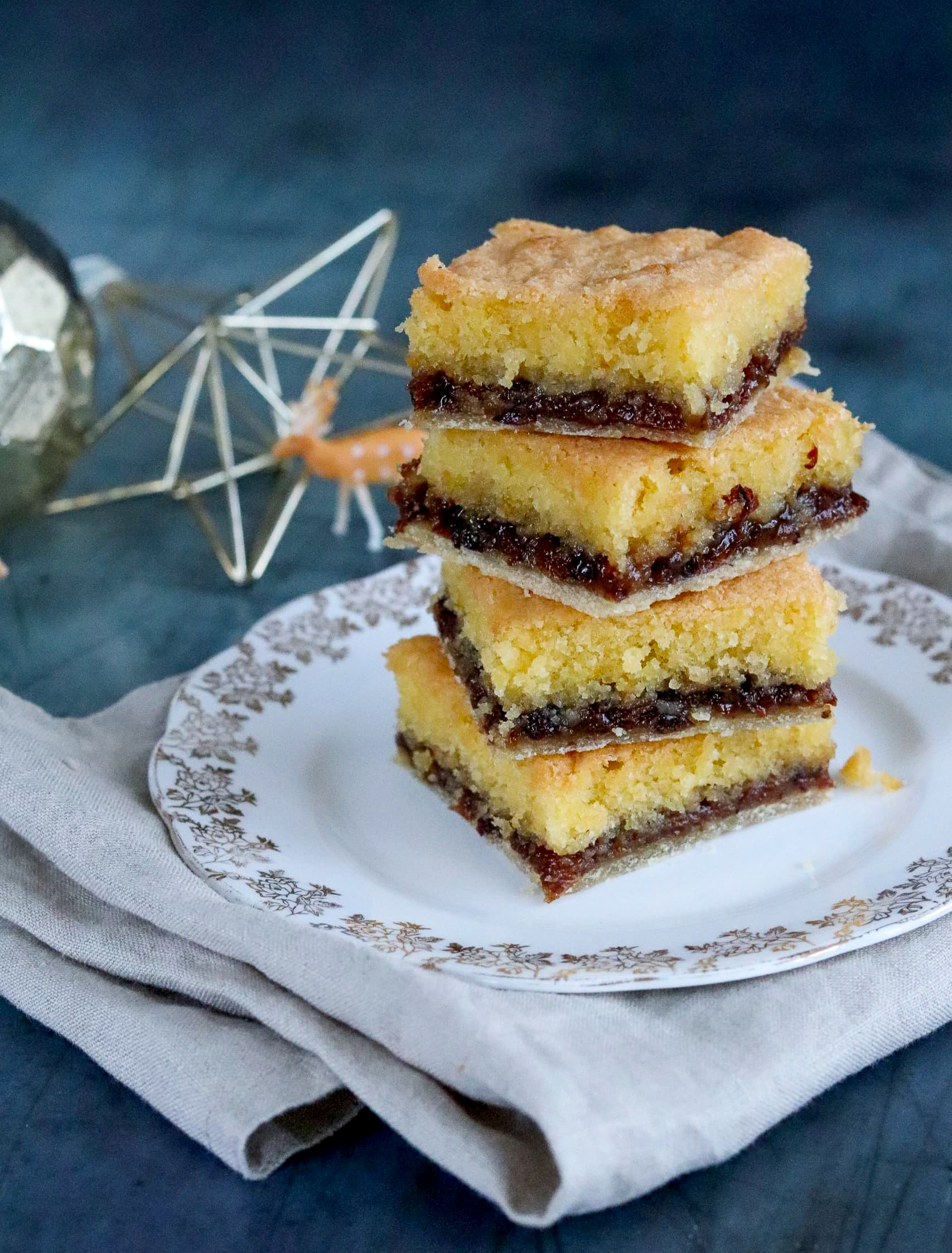 Our final mincemeat slice is from Recipes Made Easy. These easy bake Almond and Mincemeat Bars consist of two layers of delicious crumbly biscuit sandwiched together with sweet mincemeat and topped with crunchy flaked almonds.
I fell more than a little in love with the idea of these Mincemeat Brownies from Tin and Thyme when I first saw them last year. Chocolate fudgy brownies with booze soaked fruit and slivers of crunchy nuts. What an absolute killer combo.
Biscuits and Bites
If you are looking to get the kids involved then this is a great one from Cooking With My Kids. Festive Mincemeat Palmiers is a great and easy alternative to mince pies. With only two ingredients, they are the perfect Christmas treat to make with little kids.
Jo's Kitchen Larder has another great puff pastry alternative to Mince Pies, a real spread and go, Puff Pastry Mince Pie Swirls recipe that allows you to skip the hassle and faff.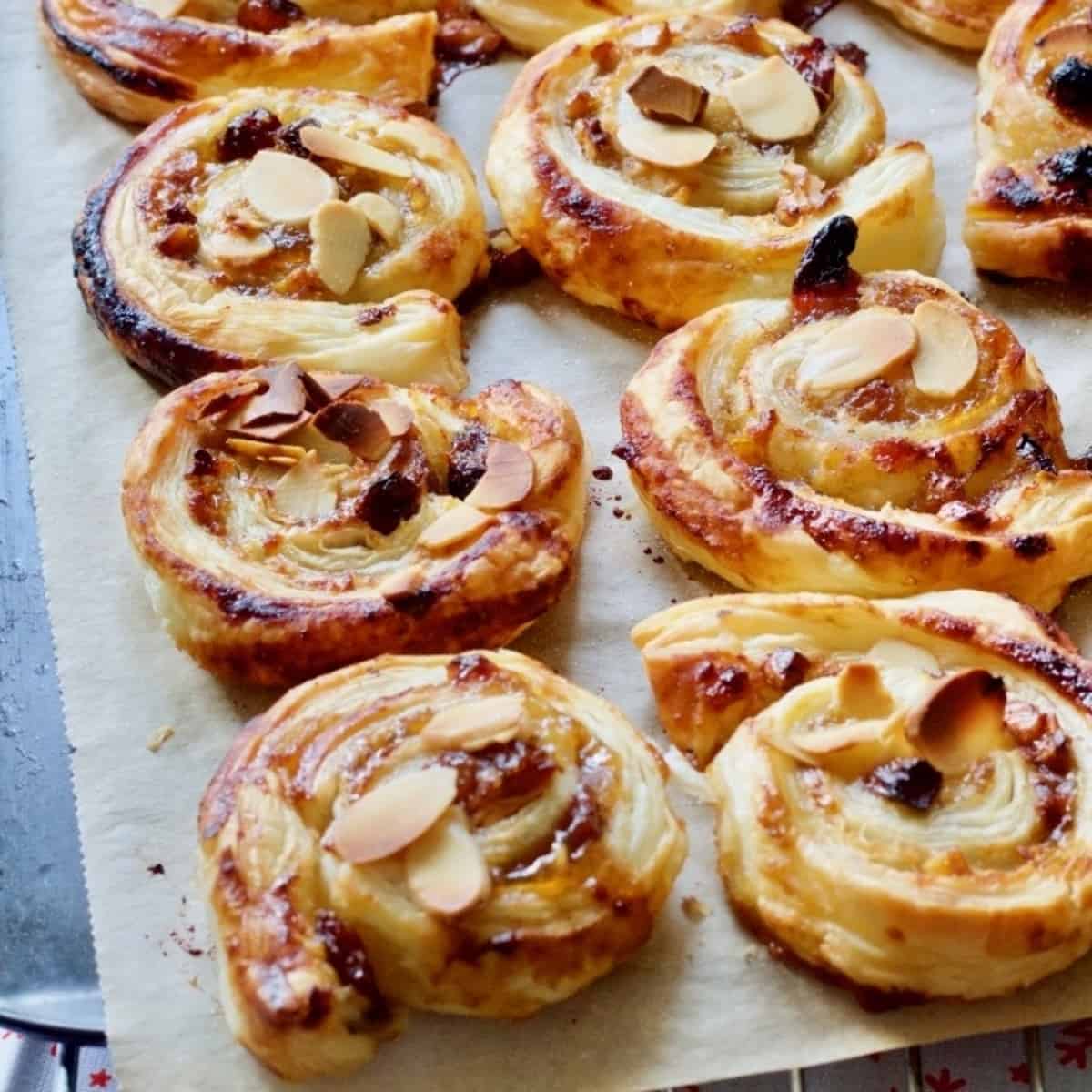 Sticking with the whole simple baking vibe are these Mincemeat Thumbprint Cookies from Curly's Cooking. This is another super easy bake and dollop recipe. I love those.
Puddings
Who knew you could pimp your pudding up with mincemeat? These lovely puds are sure to make your festive table.
The Baking Queen has a clever alternative to a traditional christmas pudding with this lighter Slow Cooker Mincemeat Pudding. It cooks in a quarter of the time too. It also works well as a winter dessert for everyday, and can be enjoyed with custard midweek or with your Sunday roast too.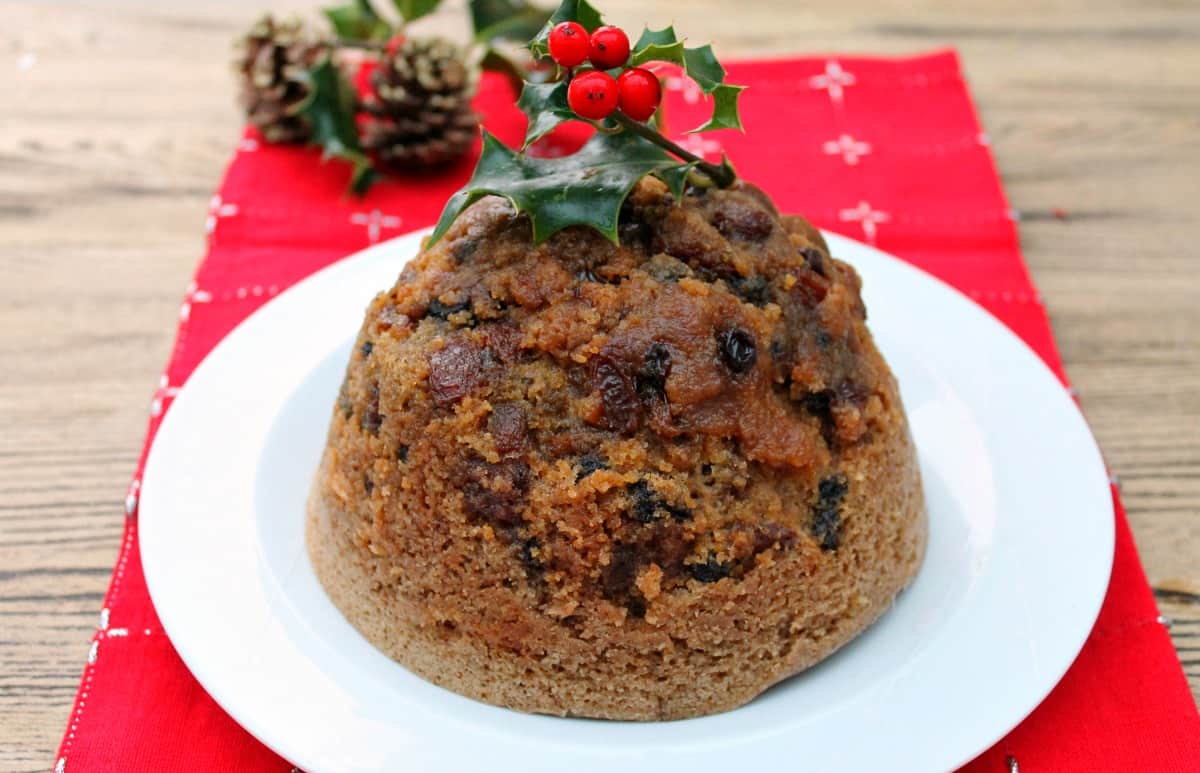 Perfect for using up leftover mincemeat is this comforting Mincemeat Bread and Butter Pudding from Lavender and Lovage. Its simplicity belies it's deliciousness. Leftovers can make the best feasts.
Another recipe great for using up mincemeat is this delicious comfort food pudding of Bramley Apple and Mincemeat Pudding from The Kitchen Larder. Mincemeat spiced sponge and apples come together to give you a cuddle in a bowl.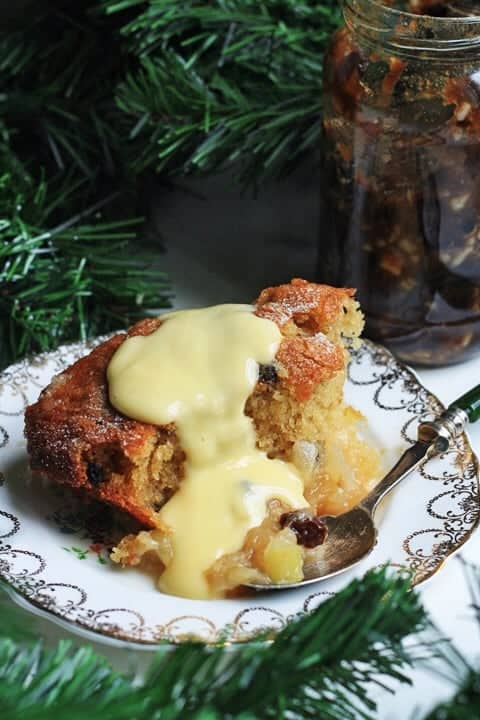 Next we have a sweet and warming apple and mincemeat Christmas Crumble from Tastefully Vikki that's so easy to make. Filled with festive spices, citrus and brandied mixed fruit from homemade mincemeat. It can also be made using a jar of mincemeat and a dash of Amaretto liqueur.
To end our mincemeat ensemble is this beautiful Frangipane Mince Pie Tart from a Gluten Free Alchemist. This orange pastry tart is filled with spiced mincemeat and topped with a frangipane almond sponge. Flipping gorgeous.
So I hope you have enjoyed these fabulous fruity festive bakes and all that remains is for me to wish you a wonderful Christmas wherever and whoever you manage to be with. Have a wonderful time and don't forget to comment below on any of the recipes you have tried. We love to hear from you. Enjoy x
More Christmas baking recipes
Jenny is a busy mum of two, passionate home cook and compulsive feeder. Blogging at Apply To Face Blog keeps her obsession with simple but delicious recipes sated. She is never happier than with plenty of sticky buns in the oven. A true champion of comfort food, easy entertaining and good times for all, even the cook. When there are no more mouths left to feed or sponges to slice, you can find her knee deep in cookery books and hormones.