There is no doubt that becoming a parent is full of surprises. Among those is what the experience of caring for a newborn is really like. That's where newborn baby advice from other parents comes in! There are the things you learn, the things you never would have expected (poonamis, anyone?) and the things it turns out you already knew.
Our #MamiaWisdom Twitter conversation, sponsored by Aldi Mamia, was all about the things you knew and the things you didn't expect when becoming a new parent, which resulted in some heartwarming and often hilarious stories and advice for life with a newborn.
Things you (probably) already know about life with newborn
Tips from others: The best newborn baby advice for new parents
I'll never forget my health visitor asking me (when I thought I wasn't coping) would you rather have a tidy house or a happy baby?! Still use this advice years later LOL @missielizzieb
The best piece of advice I was given as a new parent was to remember that this is all new to your baby too – you're doing the best you can and you are in this together @Thrifty_Mumma_
I had a maternity nurse who described our baby making noises as 'talking' — 'That's how she communicates. It's not all complaining' she said. @JHowze
Newborn baby advice to help with sleep & sleeping through
Best breastfeeding newborn baby advice from new parents
Breastfeeding is not as simple as latching on!!! @FoziaAkthar1
As a new mum I learnt breastfeeding wasn't as easy. You assume because it's natural it should be straightforward but it's not! Both you and baby need to learn how to feed. My advice – don't panic, there's loads of support out there! @summerfun110
It shocked me that babies can bite hard and really hurt your nipples LONG before teeth appear! #mamiawisdom #AldiMamia
Nappy-changing hacks
They will wee at the exact moment you take the nappy off…Boys in your face but girls are more covert….. you won't notice this until you've changed them and see it's soaked up their back @SlummyMummyBlog

Have everything ready: nappies, wipes, nappy bags, cream and even an extra vest just in case they wee/poo while halfway through changing. T

his has happened to me loads of time with my two @2ophieMD
Distraction! Make sure your baby is holding something valuable to them so they are distracted when you're changing them — a toy, your phone on their tummy, or their daddy kissing their cheeks @KirstyT25
The best advice I got in hospital was to put a cotton wool pad on my son's willy at every change. That saved many a wayward wee hitting me or the wall @angep1969
Speed is key! Oh and pull those clothes/vests up as far as you can! You might be surprised how far babies can wee/poo once you take that nappy off and it saves clothes getting wet or soiled if it does happen! @Tantrums2Smiles
Dealing with poos…and poonamis
Newborn baby bath tips
When I had my first, he hated baths at first (we were using a baby bath) and the midwife said, 'Would you like having a bath that barely covered your toes and was lukewarm?' Since then, I put baby in the bath with me and they both loved it! @Tantrums2Smiles
Always get your Hubby or Partner to help! Once you're confident you can manage just fine! Wear an apron too #aldimamia #MamiaWisdom

— Kaye Willan 🌟 (@kayewillan)
I couldn't believe how slippery they are! So I found I was happier with a towel on the bedroom floor with a small baby bath. You can then also choose a nice warm draft-free room! @thesoupdragon44
My bit of bath wisdom: That you have to clean the folds of baby's neck. Had a shock when she leaned back one day early on and I could see that there were place in-between the folds that, uh, *needed* cleaning… ahem. #MamiaWisdom #AldiMamia

— Jennifer Howze (@jhowze)
I used a bath that has moulds to fit the baby in, used it for all 3 and now it's been passed on to my nephew. It also suits the sitting up stage. Newborn babies are like little eels @BryonyAShaw
Best newborn baby advice for new dads
Children will always need their parents
@BritMums @AldiUK On hard days when the tantrums have been never ending this always makes me rethink my day and gets me through! Parenting is hard but it's SO SO worth it #AldiMamia #MamiaWisdom

— Tantrums To Smiles (@Tantrums2Smiles)
Love this I read earlier. #aldimamia #mamiawisdom pic.twitter.com/Rmhs0Yuvlw

— Liz Burton (@missielizzieb)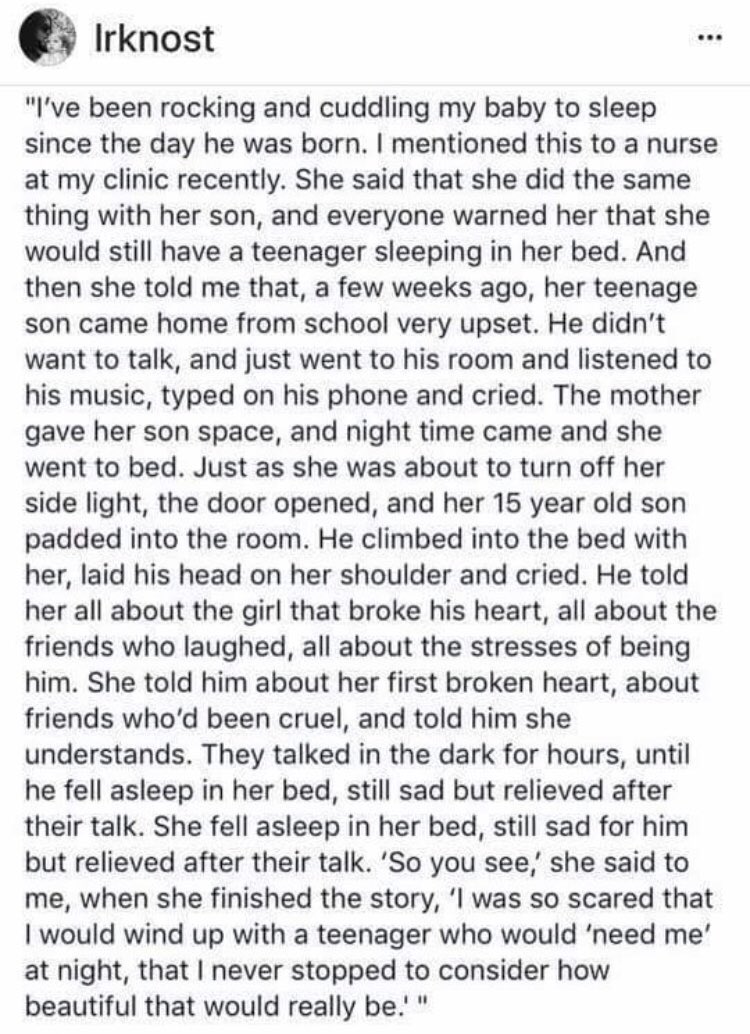 Shopping and saving at Aldi
I was quite late to Aldi Mamia, but swore by them when Sebby was in nappies – stocking up on them now for my daughter who is expecting in December @Chelseamamma

When it comes to weaning, Aldi

have the perfect selection of pouches including some with hidden veggies! Bubba loves Aldi Mamia yoghurt and spag bol @Thrifty_Mumma_
I love how many supermarkets have "mum" friendly toilets. It was always my fear to be halfway round a supermarket & baby needed changing. But there is nothing to worry about – our Aldi has all the facilities needed & a toilet big enough for a pushchair! @littlelilypadco
Snacks are a toddler's best friend and Aldi UK carrot puffs and tomato wheels, which are perfect for encouraging self feeding @Thrifty_Mumma_
Toddler's hair in a tangle? Try using Aldi baby shampoo and gently combing through whilst in the bath @Thrifty_Mumma_
My baby is 8 and we still use these #MamiaWisdom #AldiMamia #ad pic.twitter.com/lzX86Q0TSG

— Cate McAlin (@CateMcAlin)
Don't forget the treats, as a parent you gotta treat yourself too now and again! Aldi offers loads of good treats from wine to cake @BryonyAShaw
How to save money with your baby
The Twitter conversation was sponsored by Aldi Mamia, one of the UK's leading Baby and Toddler brands. It provides families with everything they need, every step of the way, with award-winning products at unbeatable prices. (Did you know that parents could save more than £400 a year by implementing simple switches such as using own-brand nappies compared to the market leader?) Aldi Mamia, available exclusively at Aldi, now has Mamia Extra Sensitive Baby Wipes, dermatologically tested and paediatrician approved.
More reading for new parents
About
BritMums is the UK's original collective of lifestyle bloggers and digital influencers, fueling the country's most influential social content. We lead the online conversation with members who are parent social influencers creating content on topics ranging from food, parenting, travel, politics, style and more.