Having a child with dry, sensitive skin can be a challenge — it's not always easy to know the right thing to do to calm their itchy, angry skin.
Our #LRPbaby Twitter chat was all about the best advice for managing eczema and sensitive skin in babies and children. On hand to answer some of your burning questions was an expert from the chat sponsor, La Roche-Posay.
La Roche-Posay is an expert skincare brand recommended by dermatologists worldwide. Their products are all suitable for and clinically tested on sensitive skin – and what skin is more sensitive than a baby's! Their gentle baby skincare range helps care for your little one's sensitive, dry or eczema-prone skin. Their Lipikar Balm AP+ gentle formula soothes and hydrates the skin, has 24h itch-protection and helps reduce the frequency of dry skin flare-ups.
From December 6 to January 2 you can get 25% off the La Roche-Posay Baby skincare range at Boots. It's the perfect time to take their advice below and try them if you haven't already!
What are the triggers?
I'd love to know the most common triggers……in my fiancé it seems to be dust and the cat! I'm having to do so much more housework @angep1969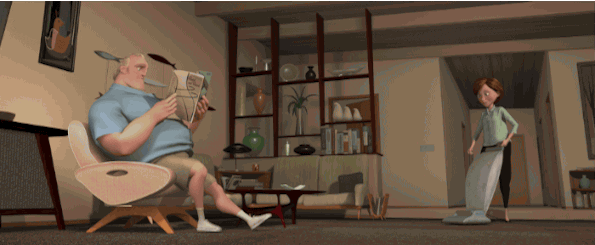 The La Roche-Posay experts say: Cold weather is a key trigger as the humidity in the air goes down in the cold weather as well as central heating and moving from varying environments. Being tired and run down or stressed also makes your body stressed out. Moisturise daily to prevent flare ups
How to prevent flare-ups
My husband had bad eczema as a baby, is our daughter likely to be at risk too? If so, what can I do to help prevent it? @Autumns_Mummy
The La Roche-Posay experts say: If a parent has had eczema a child is genetically more likely to suffer from eczema. The good news is kids often grow out of it and it can be managed. Our Lipikar range helps to manage eczema-prone skin.
What are the best ways of preventing a flare-up? @angep1969
The La Roche-Posay experts say: We recommend moisturising every day to prevent flare-ups. Our Lipikar Baume AP+ provides 24-hour itch protection and 48-hour hydration all in a quick-dry texture, currently available for 25% off
We have a humidifier which works wonders! Central heating really dries out the skin! @ChelseaMamma
My son suffers from sore red cheeks that flare up in the cold. What's the best way to control this?
The La Roche-Posay experts say: We would recommend our Cicaplast Baume B5, it helps with redness and provides a protective barrier for the skin which will help in harsh winter weather. It is in a handy handbag-friendly tube and can be applied to a targeted area
What's the best way to deal with cradle cap? @AModernMother
The La Roche-Posay experts say: We recommend washing your baby's head gently with a soft brush and the Lipikar Replenishing Cleansing Oil, which contains softening Sorbitol and Niacinamide to soothe as well as moisturising oils.
I'd like to know this too! We love splashing in bubbles and making beards with them ❤️ #LRPbaby pic.twitter.com/pbpwDUO3lg

— 🍂 Autumn's Mummy 🍂 (@Autumns_Mummy) December 6, 2017
https://platform.twitter.com/widgets.js
The La Roche-Posay experts say: As a priority we recommend choosing a product that is kind to your child's skin (such as Lipikar Syndet AP+) and making bath-time fun with toys or fun sponges! You can decant the product into a smaller bottle they can play with this whilst they bathe
If my child has eczema from time to time, do I need to use products all the time to keep it in check? @JHowze
The La Roche-Posay experts say: Good question, prevention is better than a cure and it's always best to keep moisturising even when the eczema cannot be seen. Sometimes it takes a few days for it to surface, so it's best to keep skin hydrated to prevent flare-ups
My toddler suffers a little bit from eczema on the backs of her elbows and knees especially at this time of year. What's the best treatment for this? @ThePramShed
The La Roche-Posay experts say: We recommend to always moisturise, little and often is key for stubborn patches. Top-up regularly with a rich cream such as Cicaplast Baume B5.
I am going skiing in two weeks – what would you recommend for keeping my baby's skin safe and not dry? @ConsAllavena
The La Roche-Posay experts say: Sun protection is essential when skiing (our Anthelios Baby range helps protect your baby's skin from the sun – reapply regularly). To gentle soothe and hydrate skin, use our Lipikar range, remember to moisturise regularly (little and often is key!)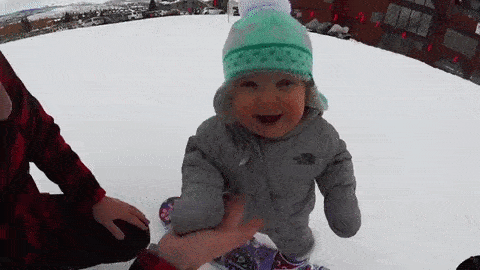 Do you have suggestions for improving chicken pox scars? They're quite deep as his skin was so sensitive @FreeFromFarm
The La Roche-Posay experts say: First, keep moisturising as this helps the skin regenerate faster. We'd recommend trying a product with niacinamide — it is highly effective with lots of clinical studies. Don't give up too soon and perhaps give Lipikar Balm AP+ a try.
Not just for babies
It is not just babies and young children that suffer from skin problems:
I have a teenager that has had eczema since birth

what all over face and body moisturiser would you recommend? @Lellykings
The La Roche-Posay experts say: Lipikar Baume AP+ is great to help soothe and hydrate itchy skin on the face and body. The range is suitable for babies and adults
My daughter's eczema is so bad that her recovered skin has turned slightly darker in colour. Anyway to lighten her skin back to normal? Now is just a big dark patch on her arm, neck and armpit area @etspeaksfrom
The La Roche-Posay experts say: Niacinamide has been proven to help even out uneven skin tone. It is one of the key ingredients in our Lipikar Baume AP+, suitable for babies and adults.
I have trouble getting my teen to moisturize her dry patches. She's too busy! @JHowze
The La Roche-Posay experts say: Perhaps get them to try Lipikar Balm AP+ as it has a quick-dry texture and provides instant relief. It may also be helpful to explain the long-term benefits of moisturising (to help prevent scarring, dry skin, flare-ups. etc.).
For psoriasis
Recommendations for psoriasis, we are going through a skin cell overgrowth phase. Myself I use a micro dermabrasion which works superbly but not sure what to do for son @noynoyavery
My husband has 3 forms of Psoraisis. He always makes life complicated! It really is a truly awful condition, so many flakes, scaly skin and extreme pain – difficult for all the family in a way @Kateonthinice
The La Roche-Posay experts say: Our Iso-Urea Body Milk is an intensive solution for dry skin. It has a keratolytic complex with Urea and APF* to help loosen the dry skin cells and help soften the skin. Its protective anti-itch formula begins to work instantly.
Things like cold weather, central heating and stress can cause flare-ups in both adults and children, but looking after your skin and keeping it moisturised on a daily basis with La Roche-Posay should help keep your skin healthy and balanced.
SaveSave
SaveSave
SaveSave
About
BritMums is the UK's original collective of lifestyle bloggers and digital influencers, fueling the country's most influential social content. We lead the online conversation with members who are parent social influencers creating content on topics ranging from food, parenting, travel, politics, style and more.