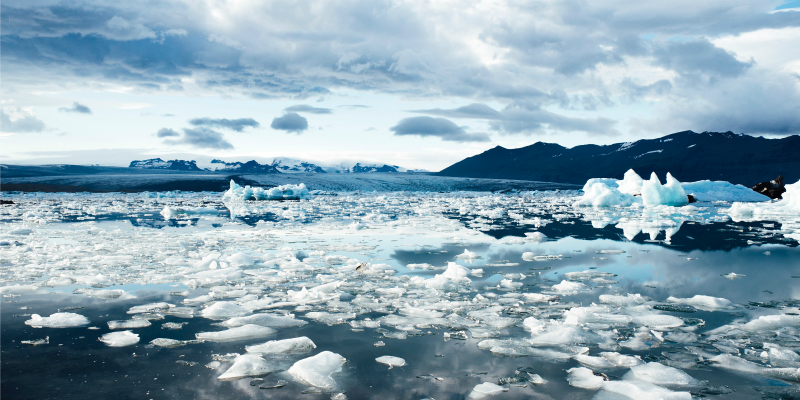 'Our house is on fire … yes, I want you to panic'
These are the words of Greta Thunberg, age 16, and she is referring to Climate Change. I'm sure many of you will have read about her. It really impressed me. Here is someone putting herself on the line for what she believes – not pussy-footing around the issue.
As a mum of 4 I find I don't have much time to think when no one can disturb me. More recently I've found myself churning things over in the middle of the night.
How does global warming really threaten our lives and our world?
Last October I spent hours one night fretting about what I was letting happen to our planet. Why was I personally wasn't doing more about it? In what state was I leaving our world for our children to have to cope with? I had just read the latest findings from the IPCC (Intergovernmental Panel on Climate Change) – I did a Masters in Climate Change a few years ago now, so it's wasn't that odd for me to suddenly delve into reading this. The report tells us that unless we keep the warming of our planet to less than 1.5oC we will have one summer every decade without any ice at the Arctic. That the risks of drought, floods, extreme heat and poverty will significantly worsen for hundreds of millions of people unless we keep our global warming to a maximum of 1.5oC. That sea level rise of 0.6m at 2 oC of warming compared to 1.5 oC will mean an additional 10 million people's lives will be at risk.
But what could I do?
Could I really sit back and let this happen, without doing anything about it? I have already been doing things around the house, but I can often feel 'What's the point of little me doing this?' and 'How can I really make a difference?' I do also know that fundamentally we need big, huge, enormous changes to happen – we need governments to sort out their environmental policies, we need a price for carbon – so carbon intensive products or industries are pushed to reduce their carbon footprint, and we need businesses to finally act responsibly. However we also need to be making changes ourselves. No longer can we sit back and rely on others to take action. The issue is becoming urgent.
What we do in the next few years will affect the next few thousand
Then I had another wakeup call in the middle of the night just a few weeks ago. I had been reading Greta Thunberg and David Attenborough's speeches at the January's World Economic Forum, Davos. Attenborough said: 'The Garden of Eden is no more…what we do in the next few years will profoundly affect the next few thousand… we need to move beyond guilt and blame and get on with the practical tasks at hand'.
This made me think about my children, and how they aren't old enough, or mature enough in their thinking, to want to strike about climate change. But surely they should have an opportunity to help shape their world, when we, as adults, are not really doing a good enough job on their behalf.
How to get kids involved in fighting climate change? Young Climate Warriors
So I dreamt up Young Climate Warriors. I felt compelled to engage and empower children on the issue of climate change. I needed to be able to harness the power of collective action – to make children feel that their input was valuable, not just because it was, but because by doing the same things at the same time as other children they could be part of a bigger picture, part of a team, achieve a bigger goal.
Change now: Easy weekly challenges in the family
Young Climate Warriors is calling on families and schools to encourage their children (equally for those who are 'young at heart') – to undertake a weekly challenge, and tell us they have done so – the power is in the cumulative numbers. 100 children saving 1 minute off their shower time every day for a week soon adds up – nearly 12 hours. Reduce the time your heating is on by 15 minutes a day, and the same 100 children will have reduced the time that homes are heated by 175 hours.
How you and your kids can get involved
Visit youngclimatewarriors.org to subscribe and find out more. More than 1,300 pupils are in schools where teachers have committed to support us, as well as a growing number of families.
I am truly excited about this venture. Addressing climate change is important not just for us but for our children. Getting them involved makes our efforts more powerful and effective for this generation…and many more to come.

About the author:
Katrina Judge is passionate about helping to combat climate change. She has an MSc in Environmental Change and Management and worked for Climate Care, a carbon off-setting business. More recently she has been a 'mum at home' looking after her 4 children. Whilst at home she has been involved in Henley-in-Transition, in particular with the school's projects, and is a Judge for the Henley Schools Environmental Science Competition.
About
BritMums is the UK's original collective of lifestyle bloggers and digital influencers, fueling the country's most influential social content. We lead the online conversation with members who are parent social influencers creating content on topics ranging from food, parenting, travel, politics, style and more.