We have just got back from a family festival, it was full of craft activities for the kids and one of the things they really enjoyed was the science dome, where they could make and build lots of different things. They made climbing pictures using lolly sticks, straws, string and paper. It got me thinking how many crafts are STEM based. STEM stands for science, technology, engineering and mathematics, so it really gets their little minds working.
I have been searching for some STEM style crafts and activities that we could try at home – here are a few ideas to start you off.
Clare from Emmy's Mummy has shared a post about making fossil crafts with kids. You can look around your house and garden for things that you can press into dough and create a fossil. Twigs and leaves are good as are seashells. Some kitchen gadgets have interesting textures. If you plan ahead, you can even save bones from your chicken dinner and make fossils of a chicken wing.
Jen Mellor has shared a perpetual motion marble run. Jen says: "If you enjoy building and want to make something a bit different then this is the perfect item for you. Whilst It says age 10+ there really is no reason it could not be for an adult as it is great fun to build. The finished item is so mesmerising and relaxing especially after a stressful day." If you are feeling creative there is no reason why you couldn't attempt to build your own marble run!
Wendy from Daisies and Pie has shared these glowstick lanterns simple using plastic bottles, chunky glowsticks and water. They're so quick to make, gorgeous bright colours and make a great little decoration for when you're camping or out in the garden on summer evenings.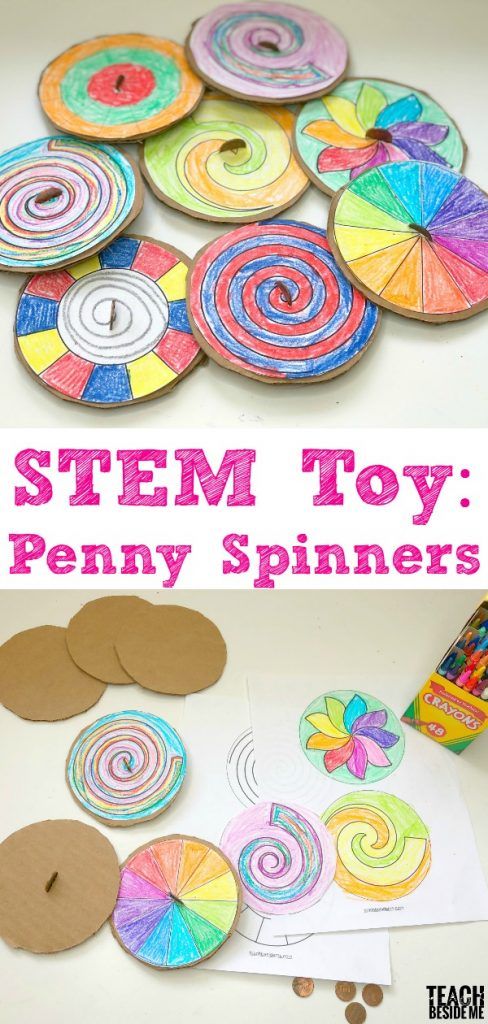 These penny spinners from Teach Beside Me look really fun to make. All you need is cardboard, pennies, pens or crayons, scissors and glue. They have even supplied a template for you.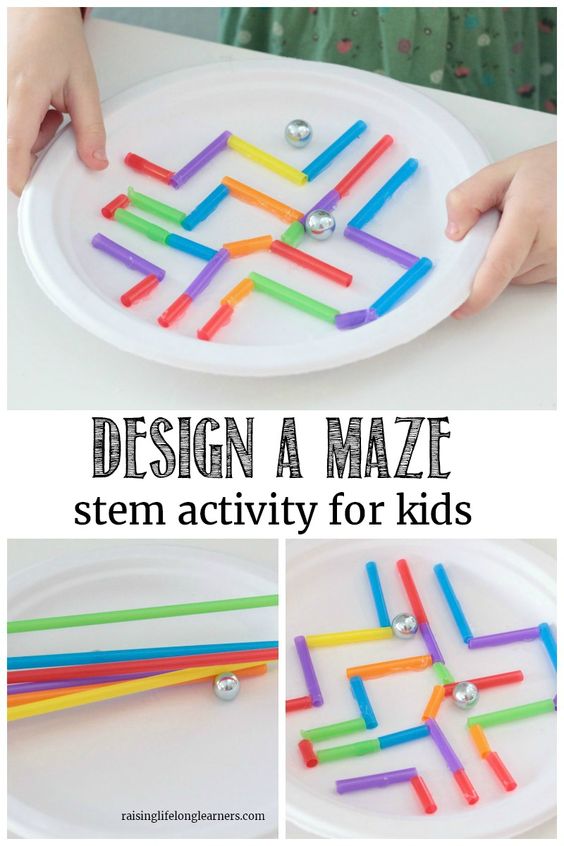 I love this paper plate maze from Raising Lifelong Learners. Another simple yet satisfying craft using paper plates, straws, glue and marbles. You could try this with lots of household objects.
How about making a kaleidoscope? This one from Buggy and Buddy looks fab! They have used a toilet paper roll, mirrored sheets, scissors, white card, bendy straws and anything you'd like to decorate your tube. Personally I have been meaning to have a go at this for a while. This one has great, clear instructions.
This balloon rocket should keep them entertained. Challenge the kids to move a balloon from one side of a the room all the way to the other. Kids will engineer some creative contraptions and develop teamwork skills. You'll need things like string or wire, tape, straws and of course balloons.
STEM crafts are great as they appeal to kids curious sides, they will enjoy the challenge and can then play with what they have created afterwards. If you have any ideas please do feel free to share them with us. I am always looking for new things to try out with my kids.
Enjoy some happy making and crafting!

Pin it for later: STEM activities on Pinterest
Sarah is mum to three children and a plethora of animals (mostly cats) and lives in Surrey. You'll often find her family exploring the great outdoors, foraging in the woods, camping and visiting festivals. Sarah also loves to upcycle things and will happily turn an old pallet into a rustic shabby chic sign. She studied Art and Design at college and when she's not blogging at Kippers and Curtains she also likes to make bohemian style dreamcatchers. This mum is also never far from her camera – much to the annoyance of her children.