You don't need to be a master baker to make your own delicious loaves, rolls and specialty bread. These simple recipes make it easy even for beginners!
Unable to buy enough bread at my weekly shop to keep us all going, I have been baking a lot of homemade bread. It has been most enjoyable, not least because I feel that Mary Poppins has visited every time that wonderful baking bread smell wafts through my home. Better than Jo Malone every time!
I am aware that yeast and flour has been rather scarce but I managed to get some flour last week from my local supermarket so am hoping that yeast will soon follow suit. I did see that ebay has some dried yeast for sale and loved the idea of asking at your supermarket bakery for some fresh yeast that I saw suggested on Facebook. Apparently some have been generous and giving it out for free!
I have never used fresh yeast but here is a great article by King Arthur Flour that helps with the conversion of fresh to dried and fast action dried yeast. And if you are having trouble getting flour, we've home some success from flour.co.uk. Right now they are only selling 16 kg bag – perhaps share with a few neighbours!
White Bread
The bread that I have been mostly baking at home is my Easy White Bread Recipe. It is this that has been bringing real grins to my children's buttery chops as they munch on sandwiches and toast the morning after. I have also been able to teach them exactly how themselves. It really is quite a simple bake for them to do and of course they love the feel of the dough in their hands after the first prove.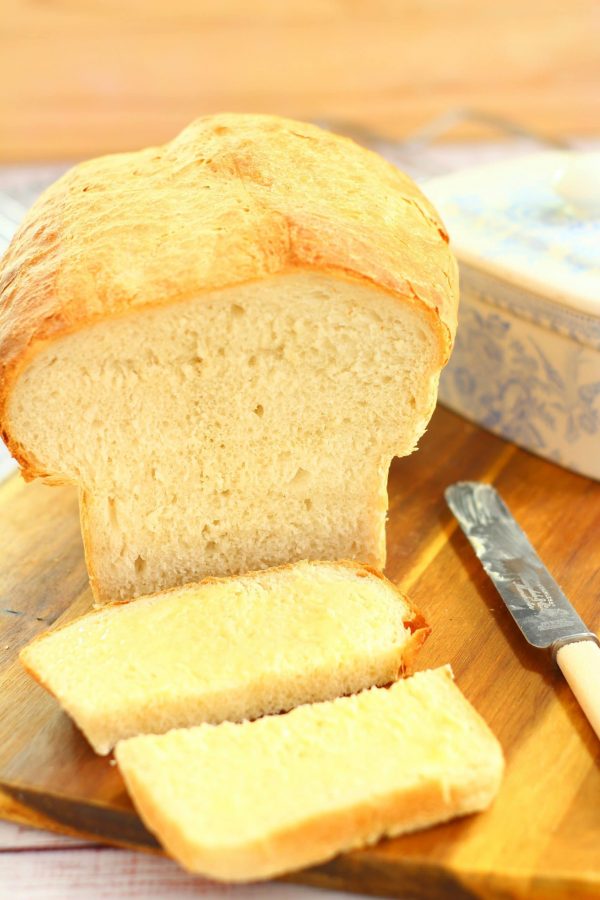 Cooking With My Kids has another great white bread recipe to make with your children. Her Easy Bread Sticks look like great fun to make as well as eat. I love the fact that the kids get to handle the bread so much. A brilliant introduction to baking bread and perfect for Home Tech!
Before I go any deeper into the great selection of bready recipes I have for you, I would like to give you this great informative post from Only Crumbs Remain on How To Make Great Homemade Bread. Well worth a read before you begin no matter what you are about to bake. Lots of whys and how to's in there for even a competent baker of bread.
Bread Rolls
I have a couple of great traditional White Bread Rolls. The first are these Bread Rolls form Curly's Cooking. The roll version of white bread and a simple roll recipe to start with. I know my children love rolls to eat at lunch and these are the perfect size.
I have here my own very popular Best Bread Rolls recipe. It is made with an enriched dough containing eggs and butter. A stickier dough to work with than usual, that produces a milky soft and slightly sweet bread roll that has everyone going wild for more! This is a bake I make every week along with my White Bread. I seem somehow to have dropped my "Only Brown Bread" rule in the week for the children! Somehow this lockdown has taken on a real holiday vibe in my house even with all this damn home schooling. Perhaps these beauties soften the blow as much for me as the children!
The wholemeal bread I do usually bake is this wonderful, easy loaf made with still a little white bread flour and some unsalted butter. This gives it a fabulous flavour and nutty sweetness that even my children love.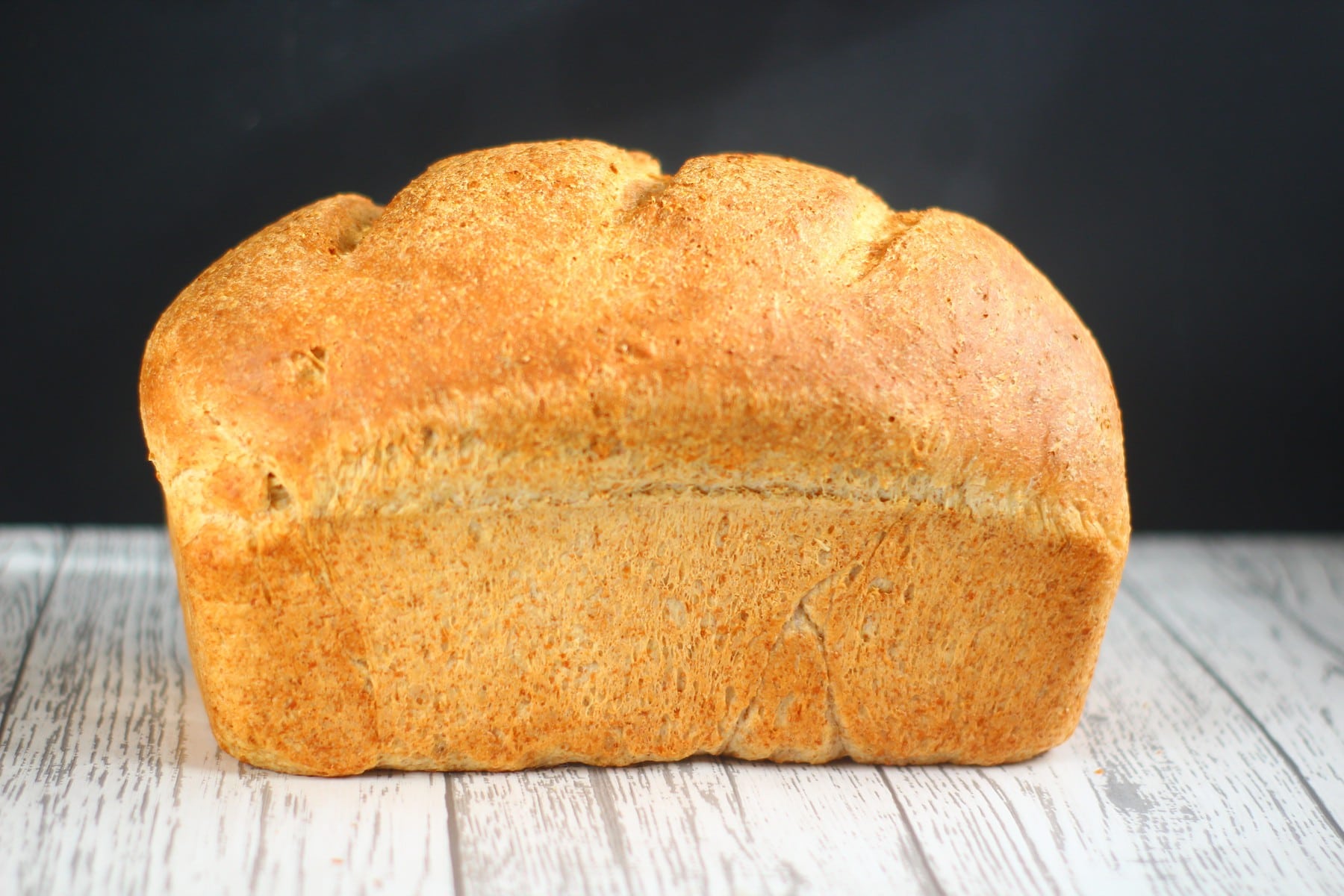 Jo's Kitchen Larder has this delicious Easy Wholemeal No Knead Bread to add to the mix. This is a loaf that she makes for her family regularly and a real go to when she wants bread fast.
Bloomers
Moving onto the Bloomer section, a personal favourite of mine. It's something about the whole, letting it hang out thing, that appeals to me. I'm not sure why as these days for me it's not something I would be wise to consider…
Tinned Tomatoes has her Light Rye Bloomer for us. An easy recipe for a classic bloomer loaf in cob style. I just love the flavour of Rye.
Only Crumbs Remain has this great Seedy Bloomer Loaf recipe. With its golden crust and peppered with nutritious seeds throughout this loaf not only tastes good, it is nutritious too. I love the colour on it.
No Yeast Breads
I now have for you some fabulous recipes for no yeast breads. Especially good for times like these when yeast is not easy to come by. I was genuinely surprised at how versatile these recipes are.
We start with Sourdough that does require a leavening starter.
The first of these is a No-Knead Sourdough Loaf from Recipes Made Easy. This is a simple recipe and one that I have just printed off as I have been meaning to get going on a Sourdough starter for ages. Jacqui gives exactly how to right here.
This delicious sounding recipe is right up my sourdough street. As I have got older I have developed a real taste for rye bread and just love the sound of this one from Tin and Thyme. Choclette gives us some great variations too aswell as another recipe for an actual rye sourdough starter.
Farmersgirl Kitchen even has a recipe for Easy Sourdough Bread in the Breadmaker. This allows you to make Sourdough without a long winded Starter. Who knew?! What a boon.
Secondly we have some Soda Bread Recipes. Usually this uses Baking Soda or Baking Powder as a rising agent. The first of these is from Fab Food 4 All. This recipe sounds packed full of flavour and great for a weekend bake. Made with beer, cheese and jalapenos it just screams Saturday night to me!
Easy Cheesy Jalapeno Soda Bread
BakingQueen 74 also uses Beer to provide some oomph to her Easy Beer Bread loaf! Another incredulous who knew from me?! What a great idea.
Supergolden Bakes has a couple of breads for us here. A standard beautiful No Yeast Soda Bread and a Slow Cooker version No Yeast Slow Cooker Bread that I'm going to have to give a try. Her children love it.
Foodle Club has a Seeded Irish Soda Bread. It is made with half wholemeal and half regular flour and is crammed with pumpkin and sunflower seeds. For added goodness it contains sesame and linseeds (otherwise known as flaxseeds).
Foodie Quine has this incredible Haggis Soda Bread. Irish Soda Bread with a Scottish Twist. Traditional or Vegetarian Haggis brings a Celtic connection to this quick and easy bread.
Easy Peasy Foodie brings her Wholemeal Soda Bread to add to the no yeast party as well as a brilliant No Buttermilk Soda Bread which is vegan and dairy free.
Naan Bread and Flat Breads
Who doesn't love a Naan Bread and I'm loving making Flatbreads for lunches at home with the children. This is my Garlic Naan Bread recipe. Well loved and great for a weekend fakeaway.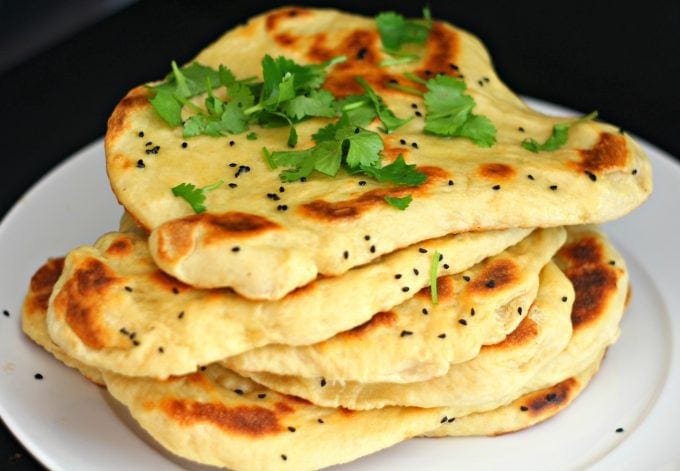 Casa Costello even has a yeast free version. Garlic and Coriander Yeast Free Naan Bread. I love the Coriander touch.
Veggie Desserts has this Quick and Easy Naan Bread recipe. This tasty, light and fluffy yeast-free easy naan bread recipe is ready in just 15 minutes with 4 ingredients! They look beautiful.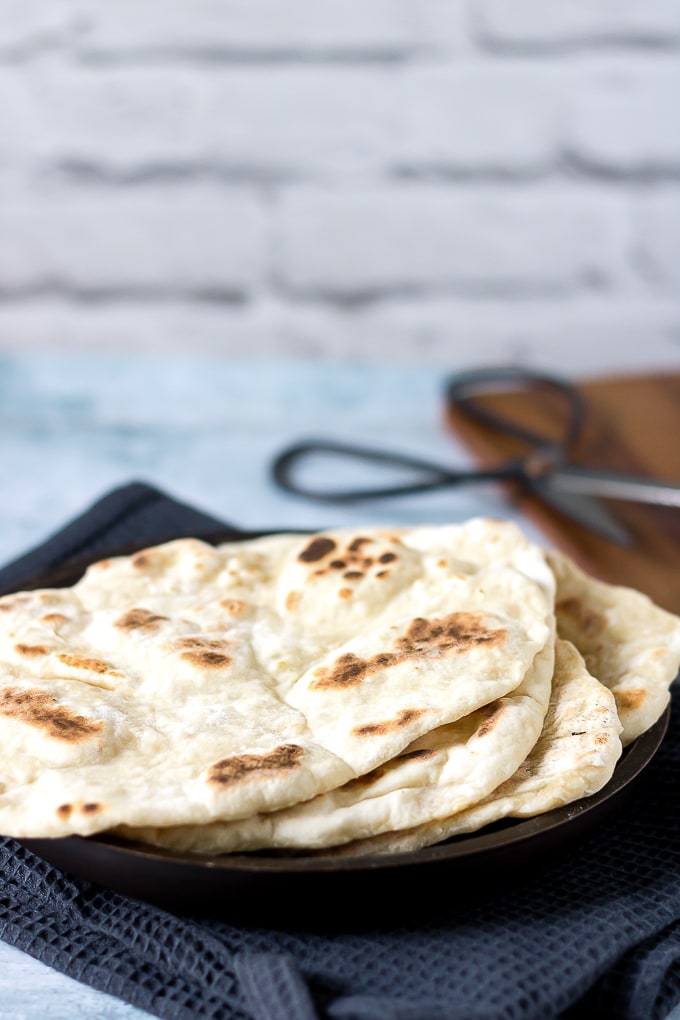 Little Sunny Kitchen has her Homemade Soft Flatbreads here. She says "Nothing beats homemade soft flatbread that is not only delicious but also really fun to make! These flatbreads are ready in under 45 minutes from start to finish.
Speciality Breads
I'm going to leave you with a little bready flourish.
Feast Glorious Feast
is always after my comfort food heart. I love her recipes and I am feeling right now that I must make these incredible looking
Sesame Bagels
as soon as possible. She says, "Homemade Bagels are in a different league to the usual dry supermarket offerings." I believe her….don't these look so good?
Thank you once again for joining me on this months Baking Round-up. I hope that you are all keeping well and finding some solace in the glorious world of baking. Please do let me know how you got on in the comments below. I love a good old hairy chin wag. Stay safe x
Jenny is a busy mum of two, passionate home cook and compulsive feeder. Blogging at Apply To Face Blog keeps her obsession with simple but delicious recipes sated. She is never happier than with plenty of sticky buns in the oven. A true champion of comfort food, easy entertaining and good times for all, even the cook. When there are no more mouths left to feed or sponges to slice, you can find her knee deep in cookery books and hormones.