Chinese New Year is a great opportunity to create fun crafts with your children. We love this collection of crafts because they are easy, affordable and don't require mad art skills to look good!
I've been putting the excesses of Christmas to good use with this junk model firecracker decoration (can you guess what it's made from?).
Hodge Podge Craft is a gorgeous blog and she's made this stunning dancing horse to celebrate Chinese New Year. The clever use of a paper plate turns it into a 'rocking horse' with a free printable.
The Gingerbread House has jazzed up her tealight holder to make them fit the occasion, with the help of the children naturally.
Diary of the Evans-Crittens has been busy making both lucky envelopes and tissue paper plum blossom collages which are just beautiful.
The toilet roll dragons over at Jennifer's Little World are just the cutest things ever!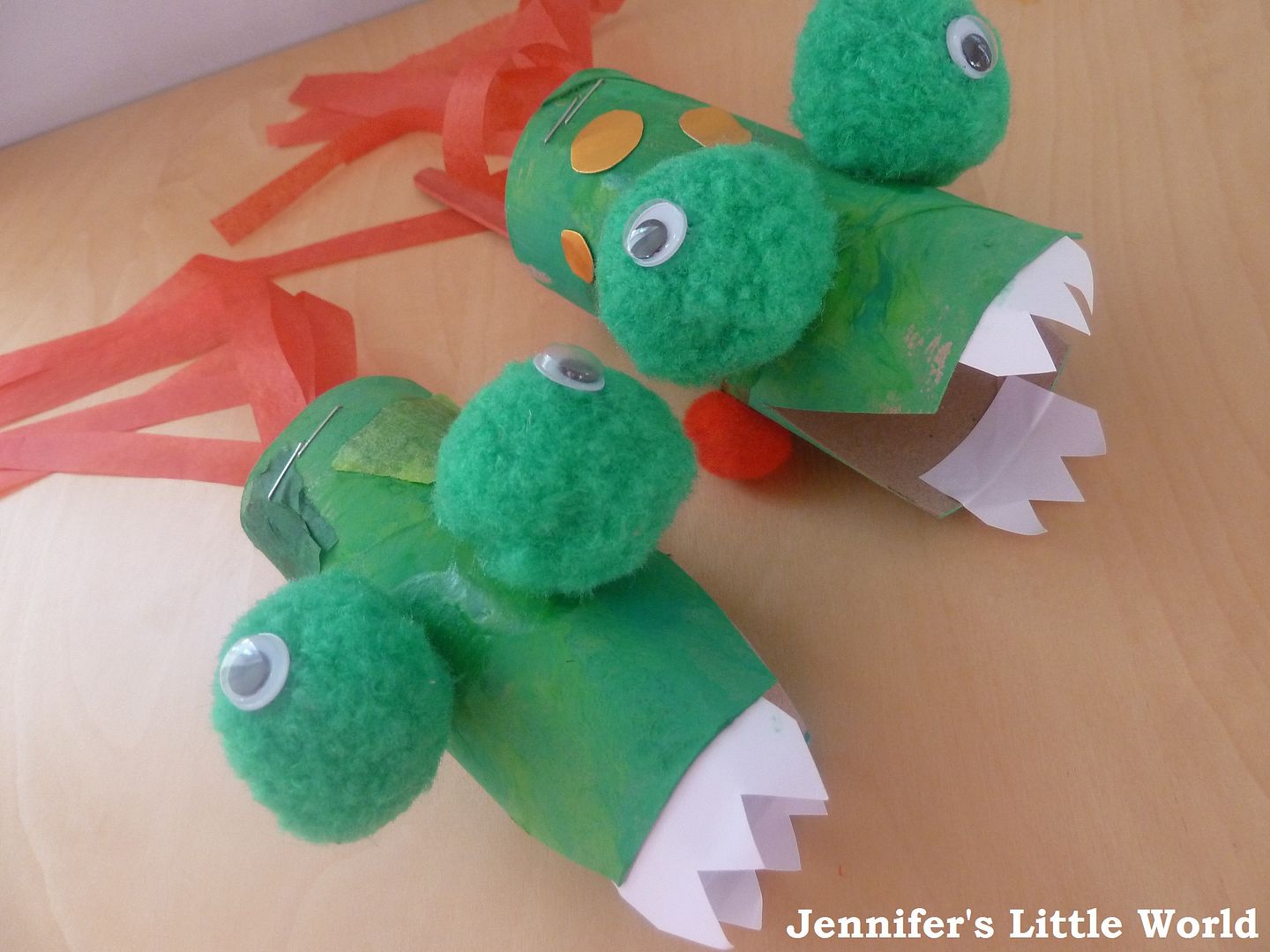 Red Ted Art gives us this great free printable to make dragon puppets, so even if your drawing skills are lacking, you can still help the kids make something to be proud of.
What crafts are you doing for Chinese New Year?
Discover even more Chinese New Year crafts, including lanterns, dragons and more!
Liz Burton is a stay-at-home mum with a 7 year old daughter. She blogs at Me and My Shadow about all things from interiors, travel, family and food with lots of bargain-hunting thrown in. An avid fan of recycling and upcycling, she can often be found in the charity shop or at a car boot sale. You can find her on Twitter and also on Facebook