How do you prep for the festive period? That was the topic of discussion at our #ReindeerReady Twitter chat, held just days before Christmas.
The chat was sponsored by McDonald's. As the magic moment gets close, McDonald's is helping families make the moment even more special with Reindeer Ready Live: an amazing online tool in which everyone can upload their own photo and see the reindeer eat Reindeer Treats in their own very special, personalised film. Also, check out the festive #ReindeerReady Snapchat Hub, where you can get the special Festive Filter, the Reindeer Lens and play the Carrot Run game. You can snap the special code on tray liners or on one of their Christmas burger boxes in restaurants or online at http://bit.ly/2iXAOdd to go the Reindeer Ready Snapchat Hub (for age 16+).
How do you get #ReindeerReady in your house?
So excited for this chat! I prep by wrapping all the pressies while watching Christmassy films, visiting Santa with my LO and going to a Christmas carol service on Christmas Eve! 🎄🎅🎄❤️ @Autumns_Mummy
https://platform.twitter.com/widgets.js
Wahoo I'm #ReindeerReady (even with no makeup on, thanks Snapchat for your filtery goodness) pic.twitter.com/MG5PSiHr3Y

— ☠⭐Nikki⭐☠ (@GlamandGeeky) December 20, 2017
https://platform.twitter.com/widgets.js
Some are a little more organised than others, it seems!
So. much. wrapping. to. do……….. @Chelseamamma
I make sure the house is all clean and tidy ready for visitors @Missielizzieb
I start planning for Christmas at the beginning of September – I've usually already got some pressies set to one side by then though! #ReindeerReady pic.twitter.com/4XyWA3u3MV

— ☠⭐Nikki⭐☠ (@GlamandGeeky) December 20, 2017
I buy the pressies throughout the year but everything else gets done the week before. I've literally just come back from Tesco with enough food to feed a country 🤣 @angep1969
We always put our tree up 1st December (I would do it earlier if hubby let me!) Our twins had their nativity last week (so cute) and we have been making salt dough reindeer (although they're not quite finished yet) @tazarazamuffin
We've just had our chimneys swept so Santa can get down ok! @Missielizzieb
I use online cards for friends and family abroad and diary date them so I don't forget. @lovepenguins126
Where do you keep all the presents?
I hide under bed and in wardrobe as don't have a loft, well, not one I can get too @thesoupdragon44
No loft that we have access either. I've put them in cardboard boxes and stacked up in my bedroom as the cupboard and bed are already full! @GlamandGeeky
We have an ottoman bed, which I totally forgot about until this year when someone else told me that's where they hide their presents @VickyDoo
I have the secret ones shoved in suitcases in my bedroom, boot of car, airing cupboard and family ones are under the tree! @KEEccles
Last year my friend had to hide 3 bikes, not sure how she did it! @KEEccles
I keep a few wrapped presents by the door for last minute presents for if people pop in @Twirlyswirl79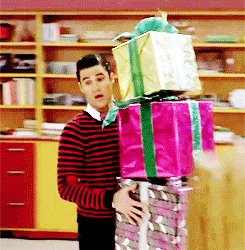 On Christmas Eve traditions
Christmas Eve is spent at home prepping Christmas day dessert. This year we're going for Malteaser cheesecake! Then we settle down and open our Christmas Eve box 🎅 #ReindeerReady pic.twitter.com/pSjOGX3cB5

— Kirsty Kovacs 💃 (@mummabear99) December 20, 2017
https://platform.twitter.com/widgets.js
Our Christmas Eve traditions include a trip to the park, a special gift on the pillow & pie for tea! @KatCandyFloss
#ReindeerReady we go off to Woburn Deer Park on Christmas Eve to look for Rudolph 🙂 Little ones love it. pic.twitter.com/FJnDFd9sSA

— chris reid (@chrismse1) December 20, 2017
https://platform.twitter.com/widgets.js
Love seeing what everyone else gets up to on Christmas Eve. We normally do a family activity in the morning, then it's lunch out together. Home in the afternoon for Christmas PJ's movie, hot chocolate, popcorn and then story and bed @Rennie1811
No chimney here, so Santa's special key will be going outside on Christmas eve! If the boys are on the good list it will let him in! #ReindeerReady pic.twitter.com/XuX9C3V0gh

— Kirsty Kovacs 💃 (@mummabear99) December 20, 2017
https://platform.twitter.com/widgets.js
On getting the kids to sleep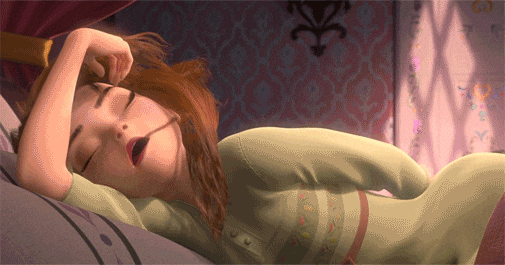 My favourite line on Christmas Eve night "the quicker you go to sleep the quicker the morning will come @mummabear99
If Santa comes and you are still awake, he might not have time to come back again, so you best make sure you are asleep when he comes 🙂 @Rennie1811
On treats for the Reindeer
This is going to be our first year of leaving out treats for Santa and the reindeer. My boy is 3 next month, so is just starting to understand a little bit. He still doesn't fully get it, but I want to start anyway! @VickyDoo
Always leave a carrot out. Always gone in the morning! @Baabaa90
When I was little, my Dad used to cut chunks out of the carrot I'd left with an apple corer to make it look like Rudolph had had a bite! I'm going to do that with carrots when LO is older. I always thought it was so magical! @Autumns_Mummy
We have a carrot and bucket of water by the front door. Then mince pie and milk for Santa as we don't want him overdoing it! @thesoupdragon44
We have reindeer food, a bowl of water outside for the reindeer and a gingerbread cookie and glass of milk inside for Santa @Chelseamamma
Without doubt. A carrot. Though perhaps a bag of carrots would be better, they surely cannot share just one small carrot? @Maximka25
They like lichen apparently, but I have it on good authority that a carrot is a yummy treat too @Chelseamamma
What does Santa really like?
He loves gingerbread cookies, although Mrs Claus has warned against them as he is getting "sideways tall" @Chelseamamma
I've heard he really REALLY likes frozen margaritas
@GlamandGeeky
Definitely a carrot 🥕, a mince pie and a shot of whiskey 🥃 @FoxVillageFox
I'm thinking a whole array cocktails! @VickyDoo
On things to avoid
We did the fake snow one year! Never again. It's dreadful hoovering it up on Christmas morning @thesoupdragon44
Don't let them eat too much chocolate on Christmas Eve – they will never get to sleep! @Chelseamamma
So, there you have it. Lots of hints and tips for preparing, and surviving the festive period. Don't forget to check out the McDonalds Reindeer Ready Snapchat Hub for some festive fun that can be enjoyed with friends and family.
Wishing you all a very Merry Christmas and a Happy and Prosperous New Year from all the team at BritMums!
About
BritMums is the UK's largest parent blogger collective. We offer bloggers the latest support, advice and how-tos as well as feature great content on food, travel, relationships, health, charities, crafting and much more. Our social network is free to join and helps bloggers connect with others; our BritMums Pro programme connects bloggers with brands on our high-quality projects and our annual conference, BritMums Live, is the blogging event of the year.